So here at Caps Ladies… we're all about giving the love where the love is due. And this year, our love is mostly going straight to the Caps, but some other guys need some support.
It's usually at this time of year that we start rooting for the Hershey Bears, since many of our Caps guys are sent down when the season is done. Sadly, the Bears are out of the Calder Cup playoffs, kicked out by the Baby Pens (ugh!) but the Caps ECHL affiliate, the South Carolina Stingrays are still in for a chance to win the Kelly Cup!
And with that, here's some Bears and 'Rays winners from the ladies…
First and foremost, some love has to go out to Ben Clymer. He was sent down to Hershey from the Caps earlier this season and we were quite bummed at the development. Clymer was a definite source of eye candy and provided us with entertainment at the uniform unveiling last summer that we still get a chuckle out of, to this day.
And can't forget Eric Fehr who's been up and down between the Bears and the Caps all season but is just so dang tall and cute that you can't help but love him.
And last, but not least Mathieu Beaudoin.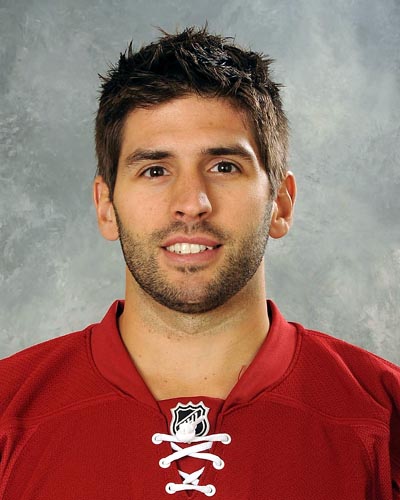 He played for Ohio State and graduated with a Business degree. A three-time Ohio State scholar-athlete and academic all-Big Ten selection, this kid has got it going on.
And now on to the 'Rays
Paul Mcllveen
He's got great scruff and played for the Screaming Eagles (QMJHL) . Need I say more?
Steve Werner
He's a local boy that went North for school (U-Mass Amherst) and although he did play against the Ladies favorite team, the BU Terriers, he's now on the right side of the law and kicking butt at Hershey and down south. Don't you just want to get a beer with Mr. Werner?